February 11

                                                                        Dan Crary                                          

7:00 PM                                                                           $20                                                                                    
​
He is a musical legend, a pioneer of one of the most intricate, yet powerful, forms of American music, and a master of the guitar. He's Dan Crary, a flatpicking stylist with an international reputation for innovation, taste and brilliance. With more than 50 years as a performer, Crary is one of the few artists whose work can be said to transcend the boundaries of style and genre.
March 11                                                                                 Paper Wings7:00 PM                                                                           $20
Paper Wings is a new old-fashioned acoustic duo featuring Emily Mann (of The Crooked Jades) and Wilhelmina. These two young artists have been deeply immersed in the West Coast music scene for most of their lives. Now they are joining forces to create music that's based on their shared love of tradition, old beauty, and the compelling need for new and original sounds. Their duo features classic vocal harmonies over a rotating cast of fiddles, guitar, and banjo. Their debut album is set to release in February 2017. Their music is fine and supple, rough and ready, innovative and timeless.
Just Announced!

                                            April 8                                                                                      

Victor Krummenacher  

                                               with Greg Lisher and Bruce Kaphan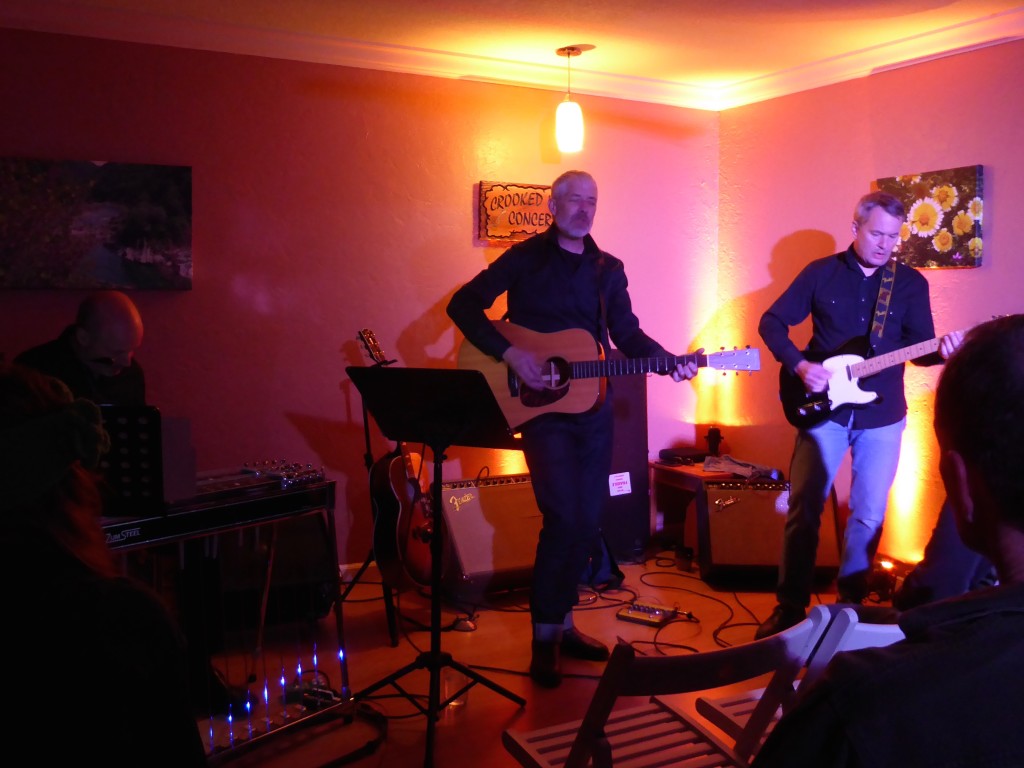 7:00 PM                                                                           $20
These three played an incredibly great show here back in 2015, and we're very excited to have them return.  Victor and Greg just wrapped up a national tour with their other band, Camper Van Beethoven,  and Victor has finished writing a whole bunch of songs that are going to be recorded soon for an upcoming album.  That means we'll be hearing brand new songs as well as others from Victor's library.  It's going to be great!
 Thanks to EVERYONE who helped make      the first 20 concerts AMAZING!
To get put on the mailing list, send a message to: