Thanks for making the Matt The Electrician Trio show such a great success!  Amazing music with a fantastic crowd of enthusiastic music lovers.  We like that.
THE NEXT SHOW!
Colin Gilmore & Adam Traum
Friday, December 1                                        7:00 PM                                                                          $20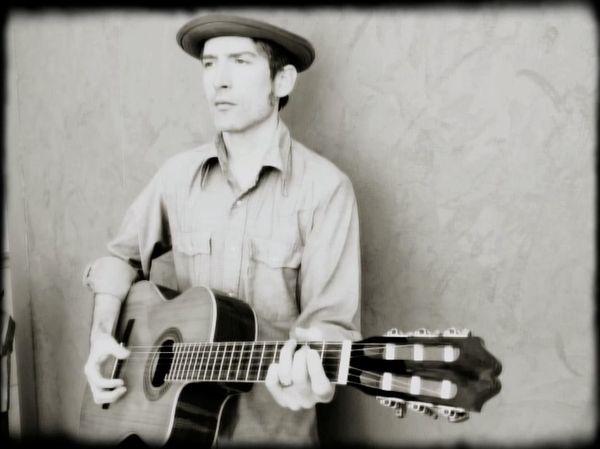 Colin Gilmore grew up in Lubbock, Texas, spending many nights as a child in nightclubs like Stubbs, where he witnessed songwriters like Joe Ely, Terry Allen, and his own father, Jimmie Dale Gilmore, bring the stage to life. He developed a taste for Buddy Holly, Townes Van Zandt, and bands like The Clash and The Pogues. For 14 years, Colin has been informed by these observations, writing songs and playing under his own name. Recently Colin wrote music for and performed in the acclaimed film Barracuda, set to release in theaters this October. He is currently working on another album with legendary producer Richard Barone.

Adam Traum always puts on a fun high-energy show that has a rootsy vibe with a rock and roll attitude. He was raised Woodstock, N.Y., in a musical family, which shaped his musical world view. His father Happy Traum, a mainstay of the Greenwich Village folk scene, turned Adam on to blues, bluegrass and folk styles while his irreverent teenaged spirit reveled in blues-driven rock. In his early twenties Adam got bit by the Americana bug and there was no turning back. His influences include Ry Cooder, Taj Mahal, John Hiatt, Steve Earle, Mississippi John Hurt and Rev. Gary Davis to name a few. He both performs and teaches throughout the San Francisco Bay Area and beyond.
Keep supporting live music and house concerts!  
 Thanks to EVERYONE who helped make      the first 25 concerts AMAZING! Here's a little slideshow about the first twenty:
To get put on the mailing list, send a message to: