April 8                                                                                      
Victor Krummenacher  

                                             with Greg Lisher and Bruce Kaphan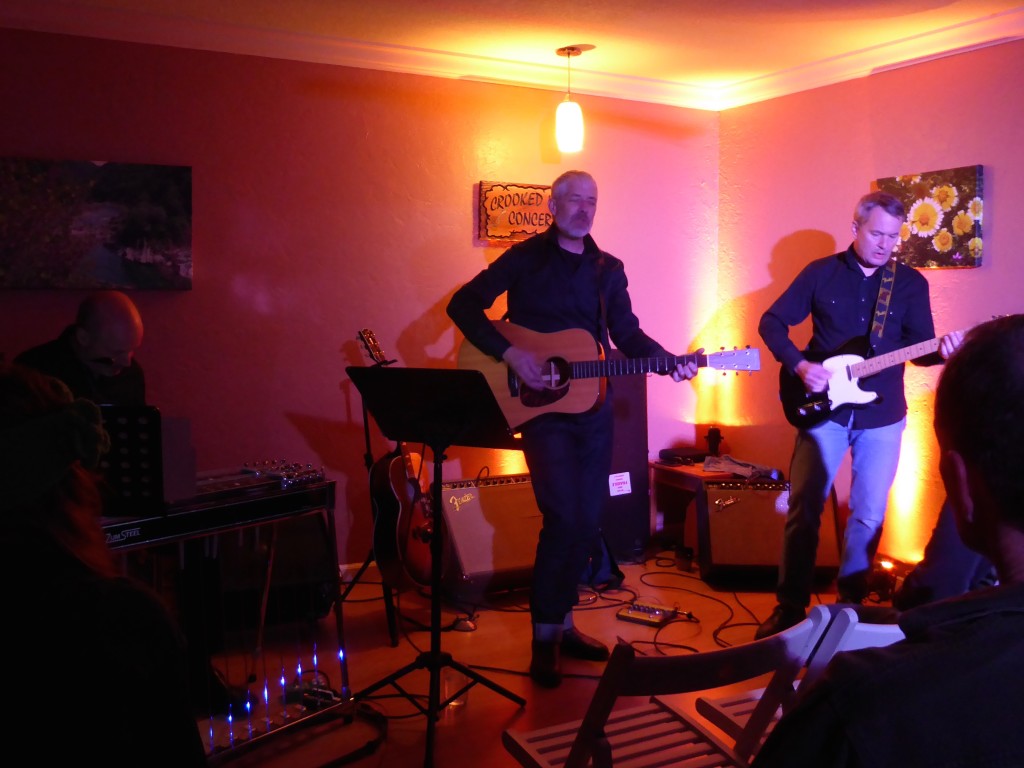 7:00 PM                                                                           $20
These three played an incredibly great show here back in 2015, and we're very excited to have them return.  Victor and Greg just wrapped up a national tour with their other band, Camper Van Beethoven,  and Victor has finished writing a whole bunch of songs that are going to be recorded soon for an upcoming album.  That means we'll be hearing brand new songs as well as others from Victor's library.  It's going to be great!
Reservations/Information: crookedconcerts@gmail.com                   Call or text 530-401-6381
 Thanks to EVERYONE who helped make      the first 20 concerts AMAZING!
To get put on the mailing list, send a message to: